Don't have an account with us? continue to sign up for freeSign Up Now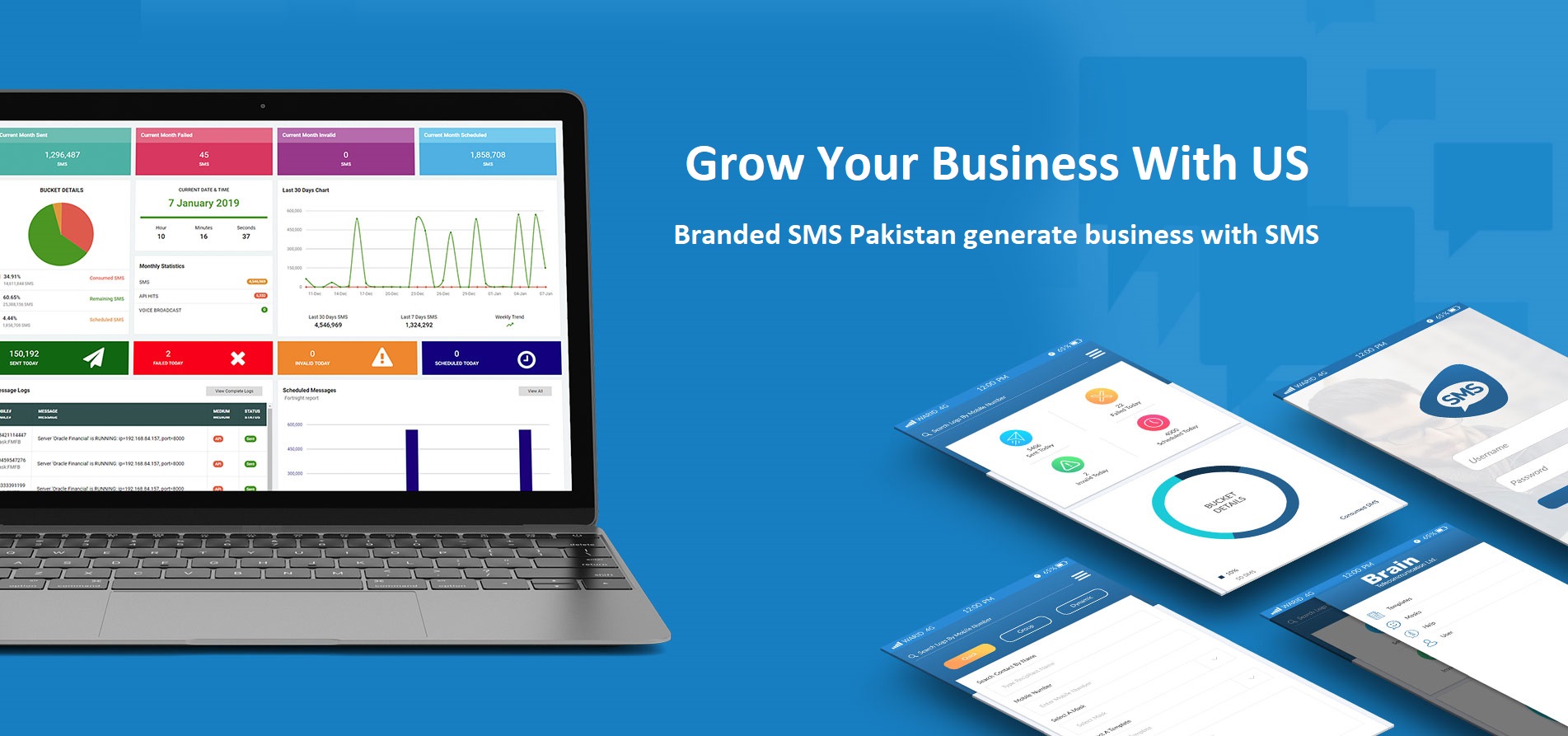 WHO WE ARE?
BSMS is a division of BrainSoft which parent company is Brain Telecommunication Ltd. (formerly BrainNET) is pioneer in Internet Service industry in Pakistan and considered to be largest Internet service provider.
Since year 2000, we have been creating applications for businesses and organizations of all kinds. If BrainSoft is known for anything, it is our core competencies in designing custom applications for all types of businesses.
BrainSoft now proudly presents BSMS that provides application-to-person (A2P) messaging services to large and small businesses, public benefit organizations. It's basically customers solutions to its corporate clients so that they can improve their customer relation and can target specific or general audience. BSMS offers Corporate SMS so that you can remain in contact and can inform audience about any new promotion, discounted rates and any other update about your business.
Powered By

What is Branded SMS?
Branded SMS is a type of SMS that recognized by your own company name (masking) which ensures legitimacy and credibility of the message and send your Branded SMS in Pakistan on time and Every Time You Need. People tend to attach trust factor with SMS received by Company name and They are Trust on Branded SMS Because Branded SMS is Like a Company proposal.
Recommended for
Hotels
Restaurant
Food Delivery
Courier Tracking
School & University
Sales / Marketing
Small Businesses
Reseller & Agencies
Travel & Hospitality
Online Stores
Import / Export
Concerts Promotes
Customer Care
Internet Companies
Social Networking
Enterprise Solutions